Sea transportation is one of the essential procedures in logistics. It is of great importance in container transportation. We provide the necessary insurance in a short time in case of any damage with our wide agency network in order to compensate for possible financial losses in maritime transport.
We offer you all kinds of assurance with our business ethics and experience in the logistics sector. Maritime transport insurance covers the cost of any loss or damage in the transportation of goods. In other words, it is the insurance of goods in transit by sea. Insurance coverages provided by Oden Logistics can vary depending on the product types, the number of containers and the material value of the product.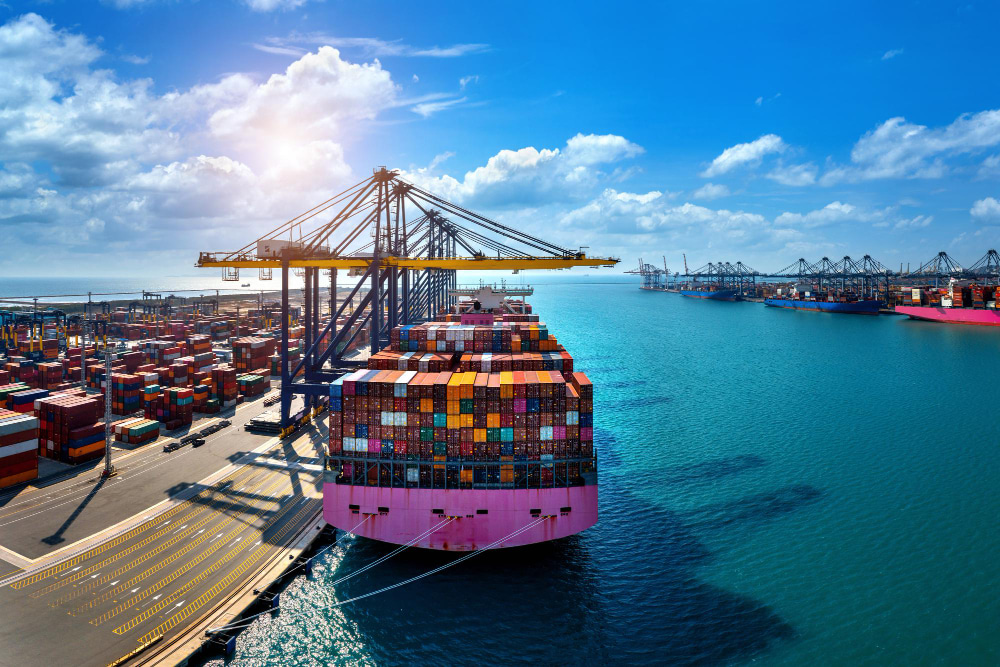 Oden Logistics offers highly effective logistics solutions during your transportation process. In addition, it offers insurance products to secure this service. Oden Logistics insures all your valuable goods and products some risks in the most preferred sea transportation in international trade.
Oden Logistics, which safely transfers all products such as bulk cargo, general cargo and goods to the final destination, insures them under insurance against all kinds of problems.
Oden Logistics Assurance in Sea Freight
Sea transportation is the type of transportation that can meet the commercial low cost expectation. In other words, it is the type of transport with the lowest logistics cost. Competition in trade forces businesses to be more economical in every field. Marine cargo insurance becomes more important for those who aim to carry out business such as shipping, storage and transfer with maritime transport.
Maritime transport insurances vary depending on the unit and type of transport of the goods. The main purpose of each type of transport is to deliver your goods and goods to their destination without any problems. Any monetary loss that may occur in these transportation transactions is covered by the insurance companies.
All companies providing logistics services are obliged to provide marine cargo insurance services. Oden Logistics delivers all your materials and products to their destination with high quality standards.
Transporting a product or raw material to another place by sea is not as easy as it seems. We transport and store all kinds of cargo with a quality above the standards required by the industry. Oden Logistics adopts customer satisfaction as its primary working principle. It guarantees everything that belongs to you under maritime transport insurance against loss or damage.
Risk management can be managed in the most reliable way thanks to Oden Logistics marine cargo insurance. Any loss or damage will be compensated by our business ethics. The compensation of each product or property in unexpected situations must be covered by the contracted insurance company.
Maritime transport insurance is indispensable in solving logistics problems because a loss or damage of the bulk cargo and general cargo operations is very difficult to be compensated for. Since Oden Logistics knows all the difficulties and risks of the sector very well, it gives all kinds of information to its customers about insuring their products. In addition, thanks to its understandable insurance policies, it always provides detailed information to its customers about insurance coverage. We know very well that the risks in international transportation, which is one of the most important elements of international trade, will be eliminated with transportation insurance.
Oden Logistics, which always helps its customers with its experience and knowledge in many stages of international trade, offers its customers many options in sea cargo insurance. It is a privilege to do international business with Oden Logistics, who knows all the requirements and risks of the sector very well.  There are many reasons for companies that will import and export for the first time to prefer Oden Logistics. One of these reasons is the maritime transport insurance service provided by Oden Logistics. In addition, Oden Logistics provides an integrated service to its customers in many different subjects such as import export consultancy, storage, customs clearances.
We know very well that you have many questions about international trade. All transactions may be a difficult problem for you to solve. Do not forget that Oden Logistics is a successful and experienced company in this sector. Our customer service will be happy to answer all your questions.